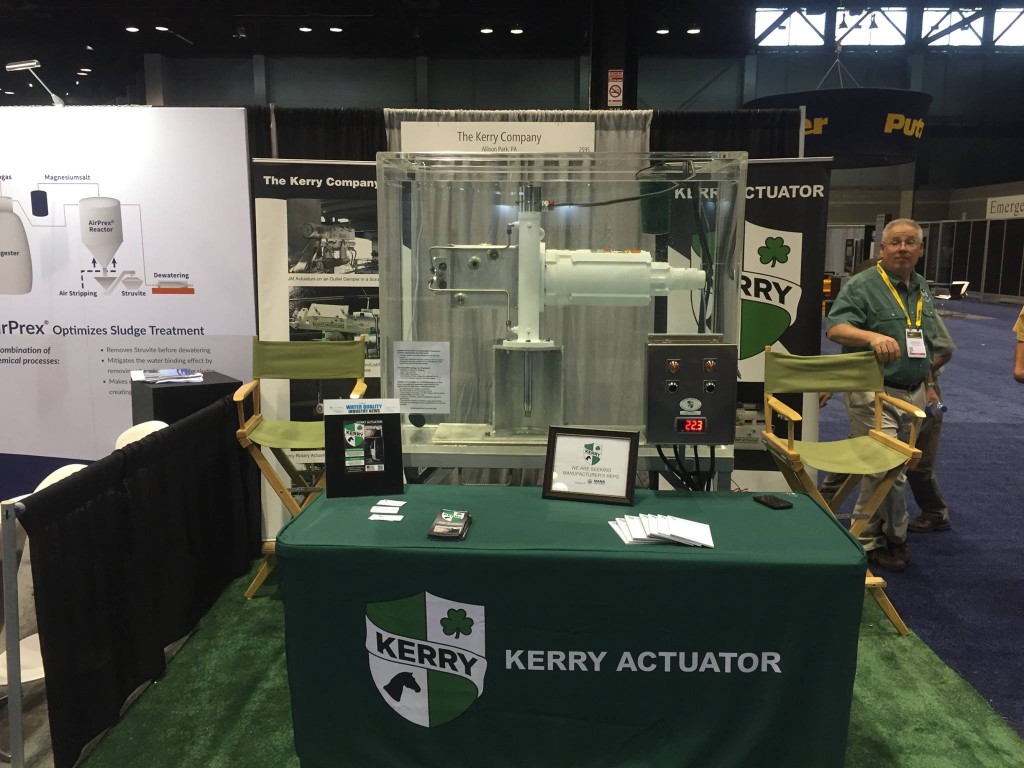 The Kerry Company is planning a busy year for 2016! We will be exhibiting the following trade shows:
WEFTEC (www.weftec.org) 89TH Technical Exhibition and Conference
Sept. 24-28, 2016, New Orleans Morial Convention Center.
From the WEFTEC website:
"The world's largest annual water quality exhibition is a big part of WEFTEC, where almost 1,000 exhibitors display the latest in water quality research technology and services. Eighty-seven percent of WEFTEC attendees are leaders from the municipal and industrial wastewater treatment and water quality markets who are there to see and purchase equipment and services. WEFTEC Exhibition is the place for water quality business."
We will be featuring our popular display of a fully submerged Kerry Actuator in a large tank to exhibit the many features of our actuators. Booth information to follow soon, please contact us or check our website again soon for details.
Conference Description (from the AIST website):
"This event will feature technologies from all over the world that help steel producers to compete more effectively in today's global market. AISTech is a can't-miss event for anyone involved at any level of today's steel marketplace, providing perspective on the technology and engineering expertise necessary to power a sustainable steel industry. Whether you present, attend or exhibit, take advantage of this opportunity to network with industry peers and discover ways to improve your productivity."
The Kerry Company has its roots from the booming steel industry in Pittsburgh in the 70's and 80's. We will proudly be there to display in our home city. Booth information will be available soon.
April 25-27, 2016 Kentucky Exposition Center, Louisville, KY
Conference Description (from the Coal Prep website):
"Coal Prep is the ONLY annual trade show and conference in the U.S. dedicated to coal preparation and processing. Industry professionals come from all over the world to share the latest ideas and most effective techniques on coal preparation and processing plant technologies. These professionals come to purchase and preview the latest equipment and services in order to increase plant productivity and reduce costs."
We at the Kerry Company are excited to display at this year's CoalPrep show at its new venue in Louisville! Booth information will be available soon.