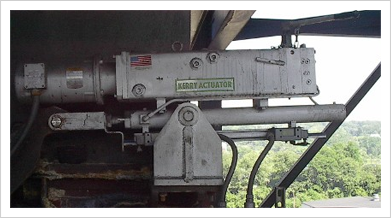 The KERRY ACTUATOR is a unique concept designed to join together the advantages of conventional electrical rams (compactness and easy installation) and the advantages of hydraulics (smooth linear motion, adjustability, safety, and reliability).
It incorporates, in one compact component, an electric motor (any type), a hydraulic pump enclosed in a sealed reservoir, flow, pressure and functional control valves, and a double acting heavy duty hydraulic cylinder or rotary actuator.
1. Single unit self-powered construction:
The whole hydraulic circuit (electric motor, pump, flow and pressure controls and cylinder) is contained in a single assembly which eliminates expensive engineering, installation, start-up and maintenance costs. Operating costs are also reduced since the unit motor operates only when rod motion is required.
2. Modular stacked construction:
The design of most Kerry Actuators is such that all modular control components are assembled directly to the pump. This is an improvement over other comparable systems and is exclusive to the KERRY ACTUATOR.
3. Sealed hydraulic circuit:
The entire unit is sealed from the atmosphere. The design of our reservoir allows for changing hydraulic fluid volume on extension and retraction of the cylinder rod and for temperature changes. This important feature eliminates the entry of dirt and moisture into the system and renders a long maintenance free unit service life.
4. Internal feeds to the cylinder:
In the B, E, K, and M series units, the fluid feeds to both the rod and piston sides of the cylinder are effected internally, eliminating potential leakage points. In the JB, JE, JK, JM, Q, S (special) and KR series units there are one or two external fluid feed lines to the rod and piston sides of the cylinder, depending upon whether the unit is built with an in-line or laterally mounted power unit.
5. Electrical Control:
An important feature of the Kerry Actuator design is the reverse rotation of the pumping unit. The obvious advantages are:
5.1 – There is no need for a directional control valve with its associated actuating solenoids. A simple electrical reversing motor starter allows for "3 wire" control of the actuator, eliminating expensive electrical engineering, relays, switches and numerous cables.

5.2 – The electric motor is normally stopped after each stroke. When the motor is signaled to stop, the cylinder rod is immediately and automatically locked in position by hydraulic locking valves. This can take place at any position in the unit stroke in both directions.

5.3 – With the Kerry Actuator system there is an obvious electrical power savings and a decrease in component wear as compared with a standard typical hydraulic system where the electric motor is continuously running, generating heat and wear in the system.
6. Eliminate the need for hydraulic expertise by the user:
This new concept of self-contained electro-hydraulic actuator allows the potential user to select from a standard range of Kerry Actuators without the necessity of complex calculations for power, oil flow, pressure, etc. The only requirements for selecting the correct Kerry Actuator would be to know the force, speed, stroke or rotation, mounting, and motor construction required.
7. Optional Accessories:
Mounting Fixtures: Trunion, Flange, Foot, Base, or Eye to Eye
Adjustable Limit Switches
Position Indication: Potentiometer or Transducer
Rod Ends: Threaded, Male or Female Clevis, Plain or Spherical Eye
Alarm Warning System: High Temperature, High Pressure, Low Pressure, etc.
Explosion Proof, Dirty Duty or Submersible Electrical Construction
Fail Safe Construction
Stainless Steel Rod
Manual Overide Options
Steel Rod Cover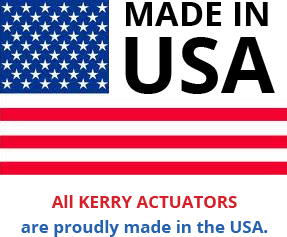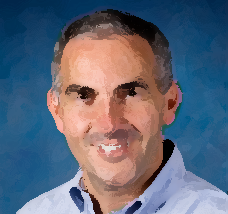 John B. Keegan
President and Founder
John "Jack" Keegan started the Kerry Company, Inc. in the mid 1970's to fill a niche found in Pittsburgh's booming industrial market place. Starting off selling grease systems, he found that there was also demand for heavy duty linear and rotary actuators that could stand up to the rigors and hostile environments found in the surrounding steel mills, coal processing and power plants in the area. Jack has served as the company president since its inception.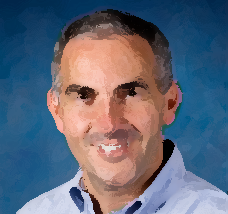 Robert Topnick
Vice President
Bob Topnick has been with the Kerry Company since 1981. Starting in assembly while attending the University of Pittsburgh, Bob quickly moved into sales and has been the head of our sales team for decades. Bob's many years of service has given him the expertise to help you find the actuator that is right for you, can diagnose many complex problems you might have, and suggest a replacement for an existing application.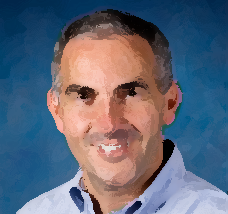 Bob Mahaffey has been with the Kerry Company for 23 years. Bob's experience as a coal miner has served him in solving problems with applications in coal processing and preparation. Bob also has filled multiple roles here and the Kerry Company before moving to the sales department. Bob is also responsible for our Connect-A-Dock products.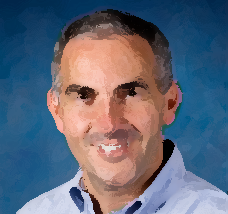 For over 25 years, Bryan has been an excellent employee with the Kerry Company. Bryan has filled many roles here from assembly to draftsman to his current role as salesman, which he has held for over 10 years. Bryan's expertise in both our actuators and our lube system products means you are in good hands with your applications.