About Alemite
Since 1918, Alemite has been supplying quality lubrication systems and equipment to meet the needs of numerous industries. With a commitment to provide innovative products that meet the highest quality standards, Alemite has achieved an international reputation as a leader in designing and manufacturing cost-effective lubrication and fluid handling systems.
As one of the most established fluid handling suppliers in the world, we pride ourselves on having one of the most knowledgeable service and support departments in the industry. Our highly trained technical representatives are always prepared to answer your questions and our international distributor network provides prompt and efficient delivery.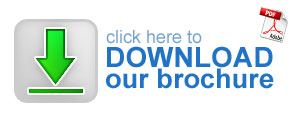 ---
Overview for Bijur Delimon
Bijur Delimon International is a global leader in the design and manufacturing of various fluid dispensing products and systems. These systems range from simple single-point grease feeders to complex automatic systems that dispense oil or grease to hundreds of lubrication points. Bijur Delimon International also produces industrial cooling products backed by world-class on-site service and support worldwide.
With facilities in the United States, China, France, Germany, the United Kingdom, Austria, Ireland, India and Spain, Bijur Delimon International services many national and international manufacturers. Principal industries served include: machine tools, railroad, steel, mining, printing, mobile, wind energy, food and beverage, textiles and material handling, among others.
Bijur Delimon is committed to quality.
Our manufacturing facilities are ISO 9001 Registered. But, that's only the beginning. In addition, we ensure that our engineering, quality and technical sales professionals are well versed in the many and varying international standards and regulations applicable to our equipment within the industrial markets we serve. Through ongoing commitment to training our team members and investment in state-of-the-art production and inspection technology, Bijur Delimon International constantly strives to improve process and product quality.